Grade A+ warehouse
Having a state of the art infrastructure, these warehouses span more than 50k sq ft, have greater floor load capacity, high dock to area ratio, suitable for G+5 racking, equipped with security parameters and remain high in demand from ecommerce players and multi client 3PLs.
Under Construction
The warehouse facility is a critical part of the Logistics Park located in Coimbatore. The warehouse facility forms an ideal location since it is closely connected to Coimbatore city and all the significant highways - this very feature enhances the movement of inward and outward traffic. The warehouse envelops a storage space of 1,60,000 square feet. Warehouse's ideal location makes it efficient for supplies in the city and also supplies to the rest of Tamil Nadu and Kerala adjacently. The construction of the first phase of Logistics Park has commenced that accounts for 5,10,000 square feet. The project has reached completion for the first 1 lakh square feet of storage space and is leased out in advance. The other 1,60,000 square feet has commenced and is estimated to be delivered by April 2020. The operators are focusing on developing up to a million square feet of storage space, along with handling all the government approval systems in order to allow the customers to experience secure plug-and-play warehousing premises. The warehouse also caters to the customers that require customized buildings.
View More
USP:
-- The warehouse facility offers a secure, plug-and-play warehousing feature.
-- All the government-related approval will be aided by the company.
-- The operators cater to the requirement of customised buildings.
* Pricing noted here are indicative and are subject to change
REACHING HERE WILL TAKE
Coimbatore International Airport
WAREHOUSE INFO
Warehouse ID
160000 sqft warehouse for rent in Pappampatti Coimbatore
Warehouse Code
W-00000068
Warehouse location
SH 163, Tamil Nadu 641016, India
Warehouse type
Leasable space
Total storage space
160000 sq ft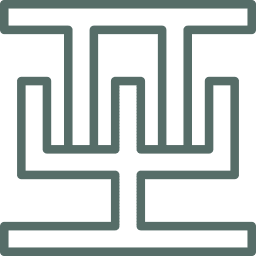 FACILITIES
Alarmed
Organic
Bonded
CCTV
Alcohol Certified
Sprinkler System
Proper drainage system
Smoke detectors
ACCREDIATIONS AND NOC
SPECIAL EQUIPEMENT/MACHINERY
ISO 14001
NOC from Fire and Emergency Services
NOC from the State Pollution Control Board
NOC from the local authority for a warehouse facility
MCX approved warehouse?
WAREHOUSE INFRASTRUCTURE
Warehouse has pucca boundry walls
YES
Floor Types available
VDF Flooring
Car parking space
50 cars can be parked
Lorry parking space
25 lorries can be parked in parallel
Max height at the center of warehouse
40 ft
Max height of warehouse walls
30 ft
Number of Dock High Doors
12
The number of a loading dock?
12
Edge certified building?
Not available
OTHER SPECIFICATIONS
Racking available?
Not available
Office for administrative work
YES
All-weather motorable road?
YES
FM2 compliant designed
Not revealed
Rodent/insect proof warehouse
YES
Legal liability insurance
Not revealed
Carrier's legal warehousing insurance
Not revealed
Off dock/off quay?
Not available
Guarded entry and exit points
YES
Gate pass for goods getting out of warehouse?
YES
Solar panels for power generation
Not available