Grade A warehouse
These are cost effective facilities, and a preferred choice for passive storage. These are generally made in a span of more than 20k sq ft having PEB structure with standardised amenities like dock doors, ample height and good floor loading capacity and are situated at an strategic location. Best suited for importers and manufacturers.
The warehouse is an 'A' grade facility providing leasable space to businesses looking for a warehouse in Kolkata. It belongs to NH-16 warehouse belt, which is a well-developed region with a six-lane highway and is home to several automobiles, food processing and steel companies. The area has been a destination to numerous industrial plants and grade 'B' warehouses throughout the stretch. The warehouse is a massive 58,000 square feet storage property with the potential to cater to multiple industrial sectors. The facility is closely connected to NH-16 highway, lies 22 minutes away from Dankuni and suburbs and is a 40 minutes drive from Kolkata Airport located at Dum dum. The warehouse is an industrial/shed-type structure with VDF floors of 4 feet in height, making it ideal for industrial | heavy-duty operations. It has eight dock doors to support smooth loading and unloading of goods and has sufficient parking space for cars and trucks.
View More
USP:
-- The warehouse is an A-grade facility and is a part of the NH-16 logistics belt, which is home to several industrial plants and has access to excellent road infrastructure.
-- The warehouse belongs to a functional locality from where NH-16 highway, Dankuni and suburbs and airport are at close distance.
-- The warehouse is an industrial/shed-type structure with VDF floors and has eight dock doors for smooth loading and unloading of goods.
* Pricing noted here are indicative and are subject to change
WAREHOUSE INFO
Warehouse ID
58,000 sqft warehouse for rent in Jangalpur, Kolkata
Warehouse Code
W-00000400
Warehouse location
Kolkata - Mumbai Highway, Naora, Shibpur, Jangalpur, West Bengal, India
Warehouse type
Leasable space
Total storage space
58000 sq ft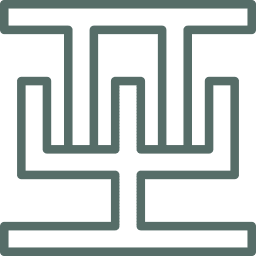 FACILITIES
Alarmed
Organic
Bonded
CCTV
Alcohol Certified
Sprinkler System
Proper drainage system
Smoke detectors
ACCREDIATIONS AND NOC
SPECIAL EQUIPEMENT/MACHINERY
ISO 14001
NOC from Fire and Emergency Services
NOC from the State Pollution Control Board
NOC from the local authority for a warehouse facility
MCX approved warehouse?
WAREHOUSE INFRASTRUCTURE
Ventilation
Window Ventilation
Warehouse has pucca boundry walls
YES
Power load (in KWA)
Not revealed
Generator backup
Not available
Floor Types available
VDF Flooring
Floor height from ground
Car parking space
8 cars can be parked
Number of ramp gates
Not revealed
Lorry parking space
10 lorries can be parked in parallel
Max height at the center of warehouse
32 ft
Max height of warehouse walls
Not revealed
Number of Dock High Doors
8
The number of a loading dock?
8
Edge certified building?
Not available
OTHER SPECIFICATIONS
Racking available?
Not available
Office for administrative work
Not available
All-weather motorable road?
YES
FM2 compliant designed
Not revealed
Rodent/insect proof warehouse
Not revealed
Legal liability insurance
Not revealed
Carrier's legal warehousing insurance
Not revealed
Off dock/off quay?
Not available
Guarded entry and exit points
Not revealed
Gate pass for goods getting out of warehouse?
Not revealed
Toilets for admins
Not available
Solar panels for power generation
Not available